Student life at BCS is full of rich experiences and fun events for students and families. We are intentional about finding ways to come together as a community and so there is always something exciting to look forward to.
Daily school life is full of enriching opportunities. Throughout the year, students engage in themed dress-up days, intramurals, and clubs. They also have the privilege of serving in the community through school-organized outreaches.
For our Grade 6 students, there is our annual campout at Pioneer Ranch where they have a great time connecting. The Spring Formal for Junior High and Winter Ball for Senior High are highly anticipated events in the school calendar. For Elementary students who wish to test their skills, there is the Science Fair and Spelling Bee. For Senior High students who seek to showcase their strength, there is the Bearspaw Barbell Strongman Competition.
As a larger community, we celebrate our students as they showcase their musical and artistic talents in the Elementary BCS' Got Talent Show, the annual Christmas Concert, the Secondary Worship Night and the Spring Drama Production. We also cheer on our athletes in BCS-hosted athletic tournaments throughout the school year. We get especially excited about our annual Cultural Fair, Country Carnival and Winter Gala.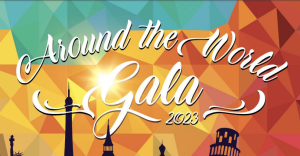 Immerse your senses in an evening of grandiose live entertainment of dance and music, a fashion show featuring traditional clothing from various regions, and a live auction, all served along with cuisine from many different cultures including Africa, Asia, Canada, South America and Europe.
Featuring
Canadian Country Music Hall of Fame musician, Paul Brandt!
Date: Saturday, Feb 4 from 5:30-11:00pm
Location:  Centre Street Church (33 Damkar Court)
Attire:  Formal OR Cultural
Jan 1 – Jan 29 tickets are $125/person OR $950/table of 8
Tickets can be purchased online – https://square.link/u/mSFK4wd0